Are You Writing A Book or an Ebook?
If so, you will need illustrations. Cartoons are ideal for most books because they attract attention and people like them. Custom cartoon illustrations, however, can be expensive. Typically authors pay anywhere from $200 and up for custom-drawn cartoons used in a book.
How to reduce costs for illustrations:
There are ways to save money, however. Authors can license stock cartoons for a fraction of the cost of custom work. Using my stock cartoons an author can pay as little as $50 per cartoon. The best-selling book series, "Chicken Soup For The Soul", for example, similarly used cartoons as their illustrations.
Custom Cartooning Pricing:
For custom cartoons I charge $50 per hour, including time for revisions. Here is one example of the type of cartoons I have done for other books: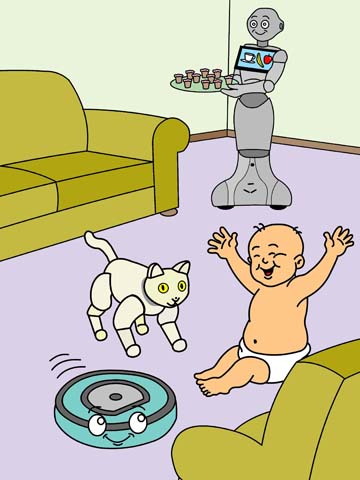 To see several more samples of illustrations I have done, visit this page.
Contact me to discuss your illustration needs. Email me at ronaldb.coleman@gmail.com or phone me at 458 221-2708 (Virginia).