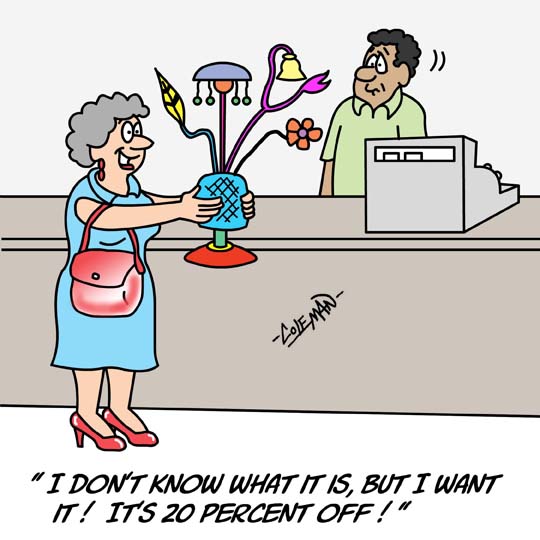 Cartoons and Coupons - A Local Business Promotional Idea
Here's an idea to help small, local businesses to succeed. It involves no upfront cost and you pay only when you get results. Here's how it would work:
I set up a cartoon page specifically for your business and it would include coupons for your store's special offers or discounts. I will provide the cartoons and promote the page. The cartoons draw attention to your advertising and the coupons are downloadable. You will be charged a small fee for each coupon that is downloaded. The amount of that fee is negotiable and would have to be small enough to make it profitable for you to accept the coupons.
Customers would provide their name and email address when downloading the coupons. This would be accomplished with a form that I set up. You would receive a copy of that form request so you also have an idea how many coupons are downloaded. This also insures that the downloads are legitimate prospects.
There is no setup cost for your cartoon page. To get started just fill out this form: