Promotional Cartoons by Ron Coleman
Promotional cartoons are designed to help online newspapers, newsletters and other publications. These can be used on websites, social media posts or in opt-in email lists. They are designed to encourage more subscriptions, more advertising, and more reader engagement. In samples below, if a publisher was to use them he would substitute the name of his publication or his url for where it says "this publication" or "insert name of publication." I will make these modifications for you for free if you decide to license any of my ptomotional cartoons.
Sample Promo Cartoons: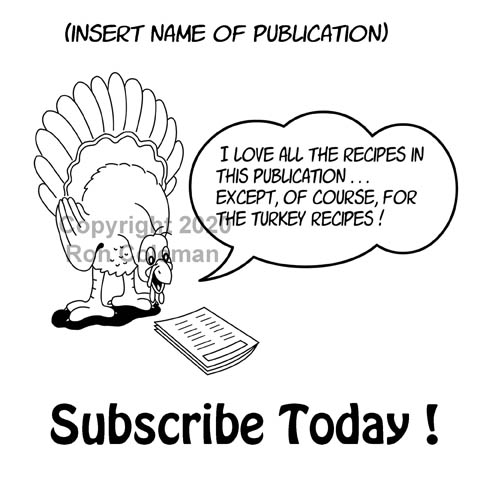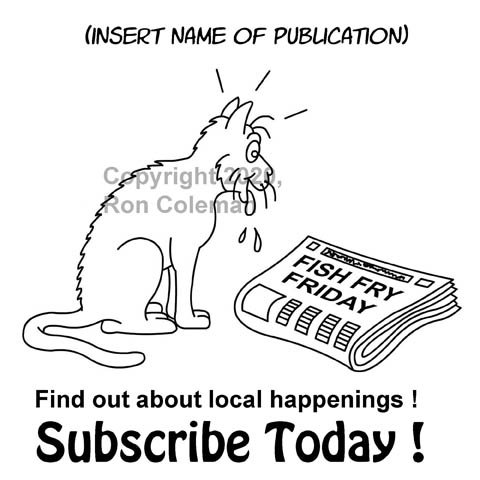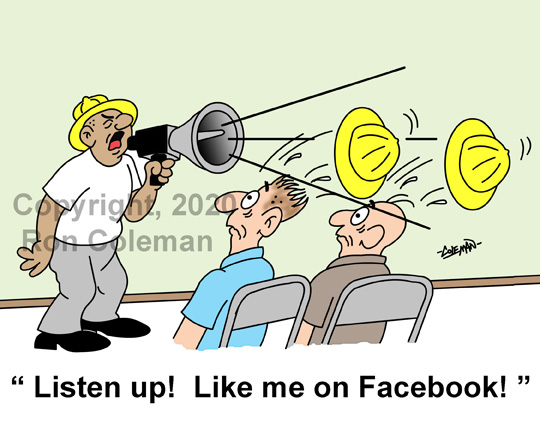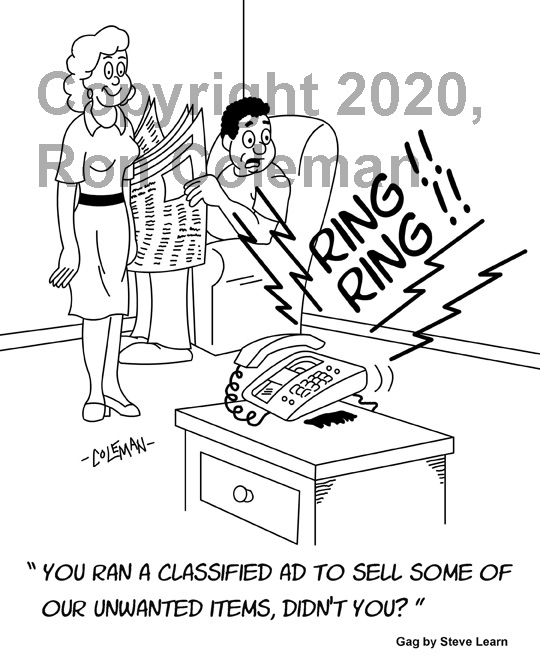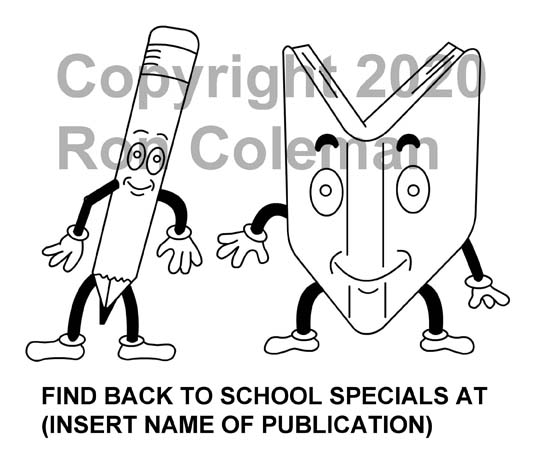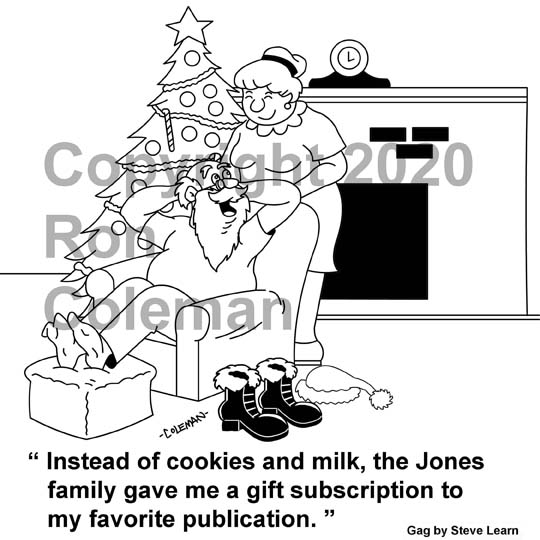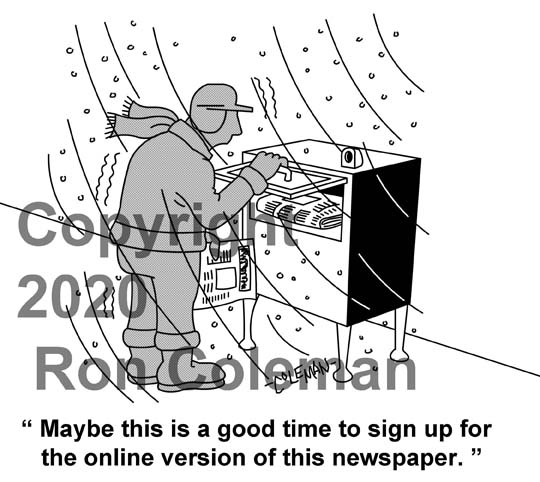 If you email me about the types of promotional cartoons you would like to see, I'll submit more from time to time in your email.
Cost
I encourage publishers to make an offer for what they are prepared to pay for graphics of this sort. Any reasonable offer will be accepted. Email Ron Coleman, or call 458 221-2708 (Virginia).